Materials needed:
2 yard sticks, found at your local hardware or free at some county fairs
4 thumb screws
4 wing nuts
Tools needed
Utility knife or saw to cut yard sticks
Drill or something to make holes

Cut both yard sticks at the 20" mark.
Holding both short sticks together so they are even drill 4 holes that are large enough for the screws to fit through, at 21 1/2" mark, 24 1/2", 31 1/2" and 34 1/2" marks.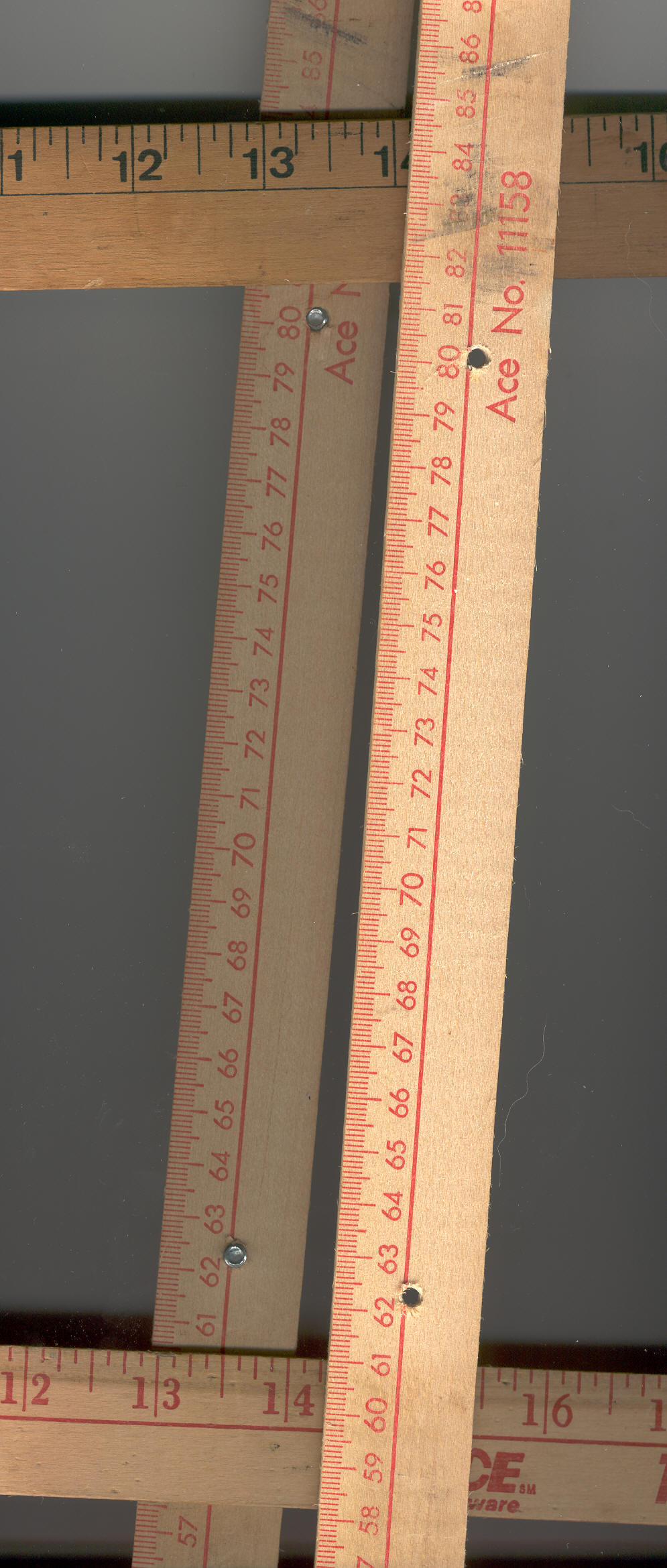 Place the short sticks on either side of the long sticks, use the screws and nuts to hold the sticks together. By losening and tighting the screws you can slide the short stick, now the top bar up and down to enable you to measure your ig.